Good & Welfare
Here you will find Fundraiser and Golf Tournament event information sponsored by IAFF Locals, as well as affilliated organizations and various charities supported by the PFFM.
To post your event information please e-mail us at info@pffm.org
Support Lt. Shaun Marchand - Upton L-3338
Last week Lt. Shaun Marchand was fighting the flu which turned into pneumonia, and he was hospitalized. Due to complications of pneumonia he was sedated and intubated and just this past week moved to the ICU at Mass General Hospital in Boston. We foresee Shaun having long term care to assist in his full recovery and the Upton Permanent Firefighters Local 3338A is looking for donations to assist him and his family in his lengthly recovery.
Fight Like TK
In early June, Tommy, the four year old son of our President Ed Kelly complained for several days of tummy aches. His parents, Katy and Eddie, decided on Sunday, June 8th to take him into Children's Hospital just to make sure everything was ok. Their lives were turned upside down when what they thought might be the flu or perhaps appendicitis was diagnosed to be stage four kidney Cancer.
Within days Doctors had confirmed a Wilms' Tumor - an oftentimes treatable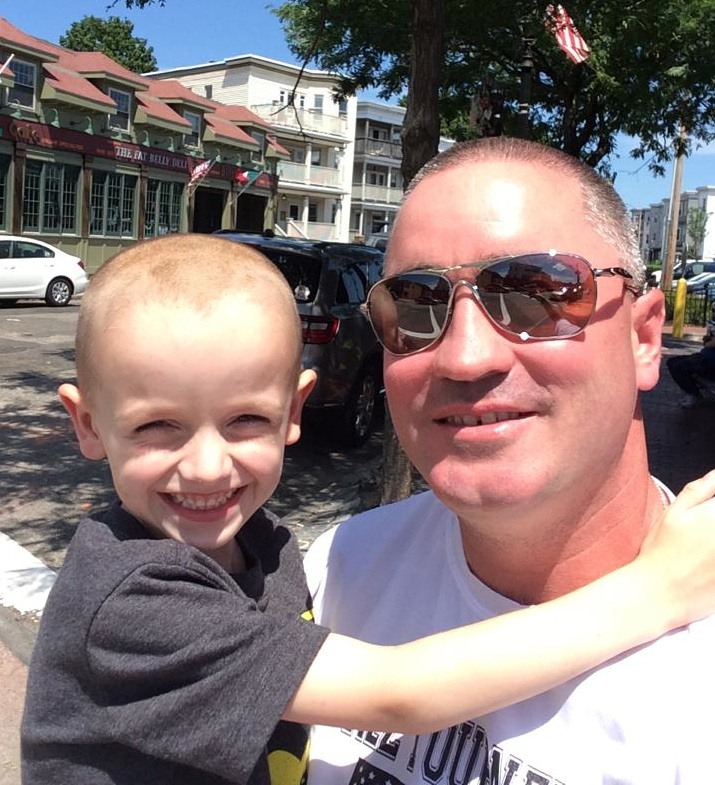 cancer- however, it was not something they could simply remove. The cancer had metastasized to Tommy's lungs and vena cava. Tommy will have a tough road ahead, starting with chemotherapy treatment in an effort to shrink the tumor to a point that it can be removed. After his next surgery, Tommy will continue chemotherapy for several months.
Six weeks after his initial diagnosis, Tommy has already overcome several obstacles to his treatment. His wellness varies daily but, fortunately, the good days are starting to outnumber the bad and many of us have been able to enjoy that infectious smile of his! Our prayer is that this trend continues until Tommy is Cancer free and beyond.
For more information, please click the logo at the top of the page to visit the web site dedicated to TK. The web site will be updated regularly with information about TK's progress and upcoming events to support his needs.
Cell Phones for Soldiers
Cellphones for Soldiers
Randolph Firefighters Local 1268 is asking for help to participate in our 6th annual cell phone drive for the registered non profit charity Cell Phones for Soldiers.
Cell Phones for Soldiers core mission is to provide a means for our military personnel to call home at no cost. This is accomplished by collecting and recycling unwanted cell phones, chargers and accessories. The proceeds from these items are then used to purchase pre paid callling cards for our troops serving overseas.
Local 1268 is extremely proud of its association and support of this fantastic charity. To date we have collected and shipped 4600 cell phones worth over $23,000 in prepaid calling cards for our men and women in uniform.
This holiday season is fast approaching and many of our military heroes will not be home in time to be with their loved ones. By taking the time to donate a single phone to this cause you will be promoting CPFS goal of keeping these families in touch during what can be a difficult time of year.
Any make or model cell phone, cell phone battery, pager, charger, PDA or accessory in any condition will be accepted for this incredibly simple and successful cause. Donations may be left at Central Station, 10 Memorial Parkway, Randolph, MA or call 781 961-0991 for other arrangements of information.
Thank you to all the Locals, Departments, businesses, civic organizations and citizens who continue to support our troops through this charity.
Patrick Connors, Randolph Firefighters Local 1268
BRAXTON STRONG - Helping A Brother's Family in Need
Brothers & Sisters:
As some of you may be aware. One of our own, Firefighter Kyle Mchale's 2 year old son Braxon was recently diagnosed with Leukemia. The family already have immense medical bills due to insurance not covering Hasbro hospital in Providence where Braxton currently is. Below you will find a link for a donation page started by his family to help Kyle and Jessica with the financial toll. Any amount you can give would be a huge help to the family.
Fraternally,
MMR Firefighters IAFF Local S-28
Family and friends of Jess and Kyle are teaming up to raise money to help financially assist Braxton's journey to recovery.
Page Last Updated: Jan 26, 2017 (11:45:00)